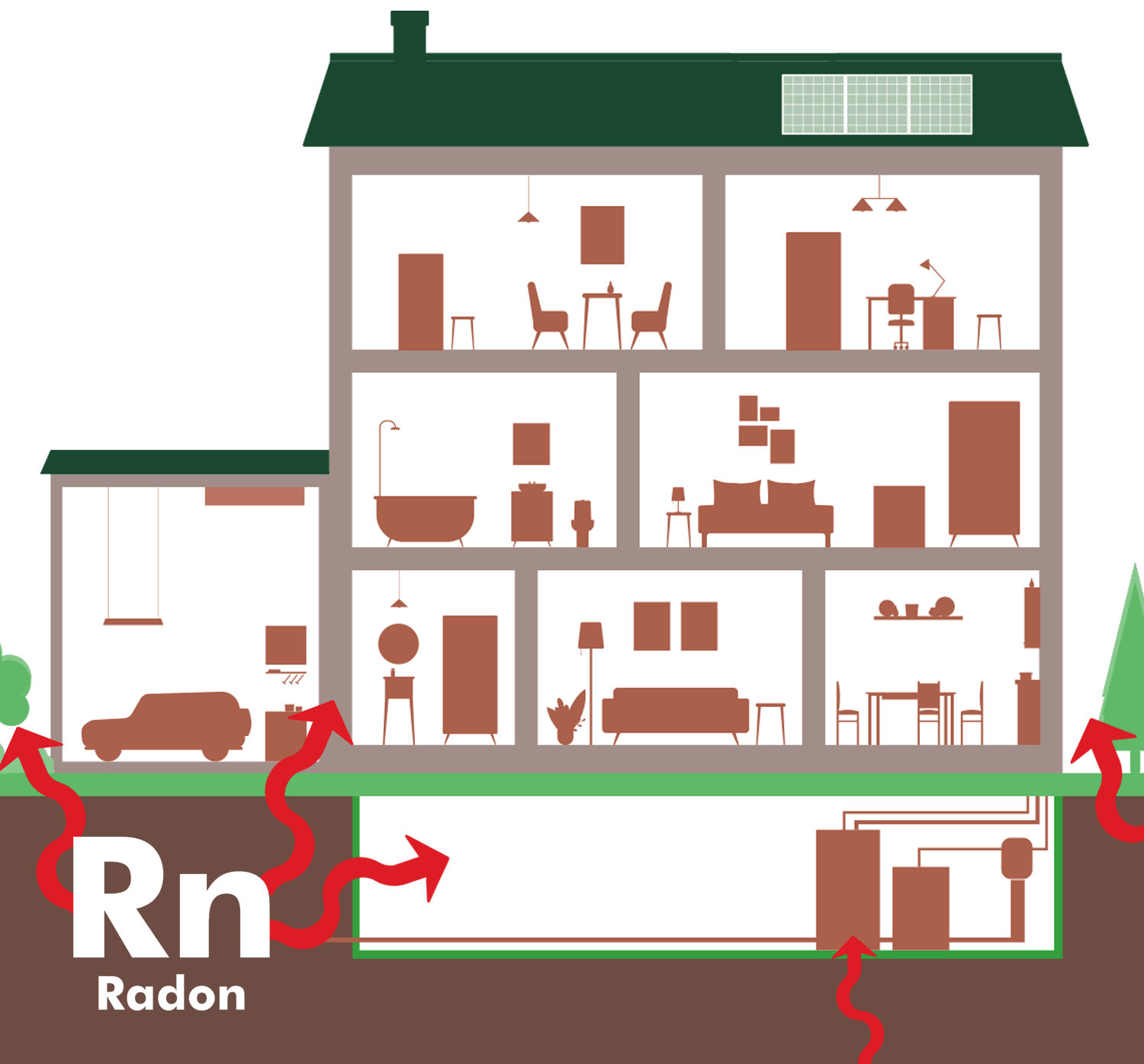 Radon gases can exit
through the shower.
Radon can enter the home
through cracks in the foundation.
Radon is in the soil
below your home.
Radon can travel through your
sump pump and water fittings.
From Mining Uranium to home exposure
The risk of long-term exposure to radon gas has been known since the early days of mining uranium and other radioactive materials. It was not until 1984, however, that it was discovered that high concentrations of radon could be found in homes. To read more about this discovery, read our blog: The Story of How Radon Was Discovered in Homes.
Radon is a colorless, odorless, noble, (inert) gas, that is part of the radioactive decay chain of Uranium the only element in the decay chain that exists in gaseous form. As such, breathing radon gas in and out has no deleterious effect. However, when these radioactive elements decay (known as the "half life") they give off 3 main types of radiation: gamma (as common in X-rays), beta and alpha radiation or particles. Radon has a "half life" of just under 4 days and then decays into other elements, such as polonium, bismuth, and lead. Each of these elements have "half lives" of minutes and seconds and at each stage of decay these radioactive "daughters" emit the same three kinds of radiation, with the alpha particle being the most dangerous as it can penetrate a layer of skin.