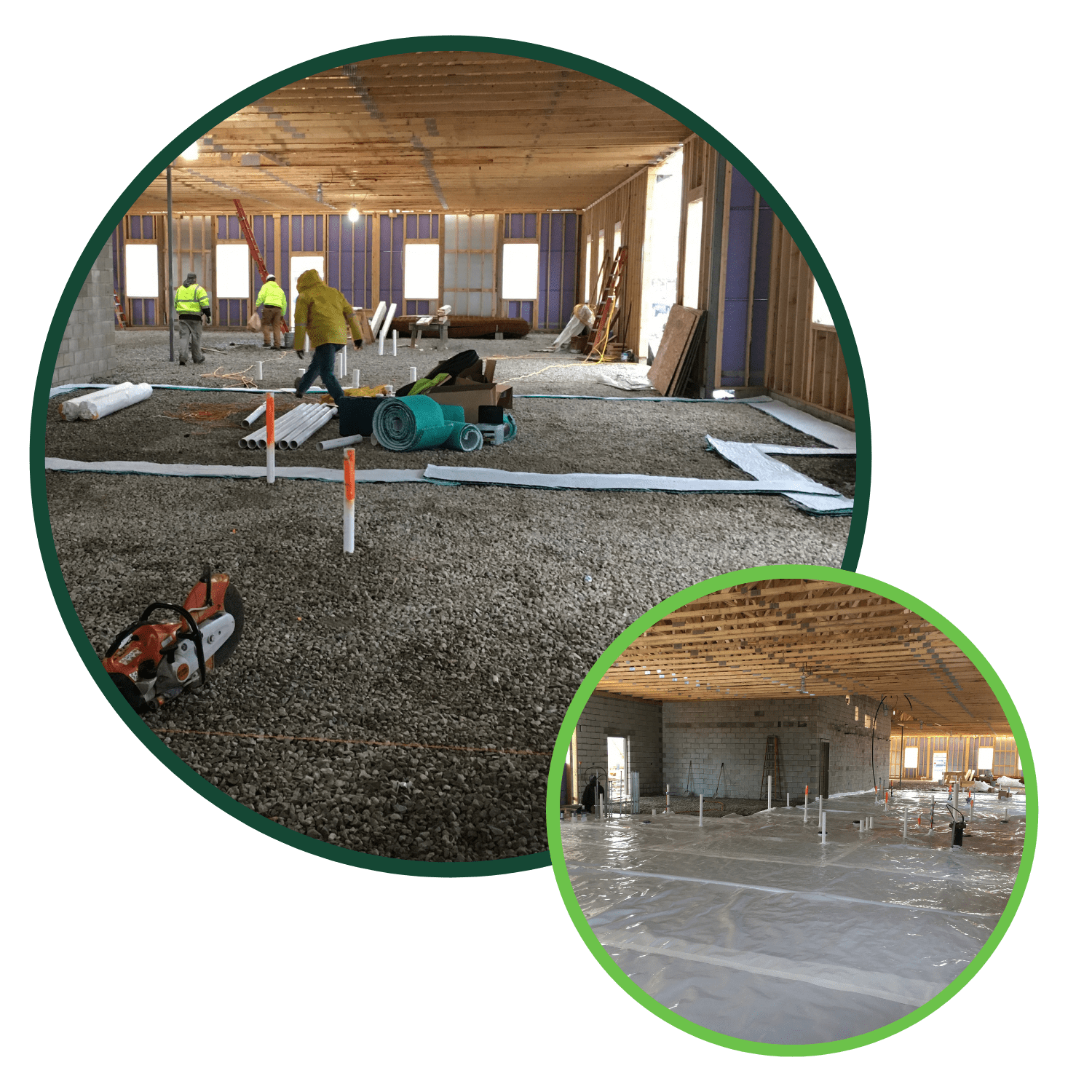 FROM ENTERING YOUR PROPERTY
A relatively new field of environmental clean up has emerged as homes and commercial building are being built near or over prior sites that may contain harmful chemicals in the soil. Abandoned waste sites, former laundry cleaning facilities, gas station and factories have in some cases been cleared to make way for new homes and businesses.
Like radon, these chemical vapors from contaminated soil and groundwater can enter into new or nearby buildings through openings in the building foundation or basement walls ─ such as cracks in the concrete slab, gaps around utility lines, and sumps. It also is possible for vapors to pass through concrete, which is naturally porous. Once inside the home or workplace, vapors may be inhaled posing immediate or long-term health risks for the occupants. In rare cases, the buildup of vapors, such as those from gasoline, may cause explosive conditions.