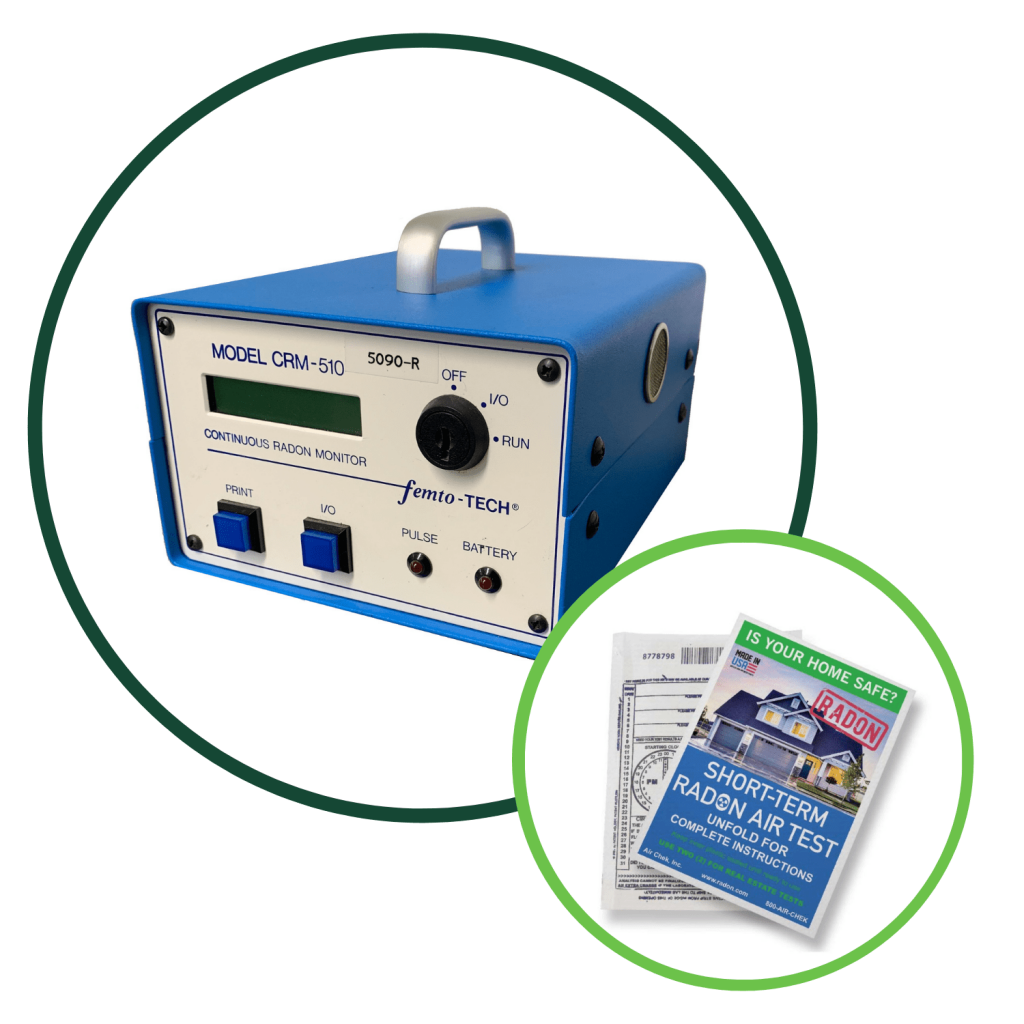 Keeping Everyone Protected
The only way to know if your home, school, multi-family property, or new construction has a radon problem is to test. There is no way to predict radon levels by geographical location, use of maps, types of structure, or even results of a nearby property or any other criteria. Radon is in most soils in our area and as it travels through soil, it may find pathways to enter your property but not one nearby.
Both the EPA and Ohio Code recommend that testing devices be placed in the lowest level of the building "suitable for occupancy." This simply means testing in the lowest level which is occupied without major renovations. The test should be placed in a room to be used regularly and not near laundry, kitchen or bathroom fans. Screening (first time) measurements and follow up testing protocols vary slightly if you are selling your home or property, or if you are simply looking to test your own property for radon.